Everest Fusion is a new restaurant in Diana Park Commercial. Located between San Pedro de Alcantara and Estepona this restaurant is well worth your visit!
The Chef / Owner, Gobinda is originally from Nepal, which is where the restaurant got its name. Gobinda is a very talented chef having trained with 3* Michelin Chefs, and has worked throughout Europe in countries including Sweden the UK and now Spain.
Now owning his own restaurant has allowed Gobinda to share his culinary skills in his own unique fusion style. With a sensational mix of international, Pan-Asian and Spanish dishes. Using only the freshest produce, their extensive menu has wonderful meat, fish and vegetarian options, as well as freshly made Sushi.
Remember to pop down for the HAPPY COCKTAIL HOUR every day between 4pm and 6pm – BOGOF!
Address: No2, Diana Park, 29680 Estepona, Málaga – Call: +34 951 54 54 97

Please fill out the booking form to make your reservation.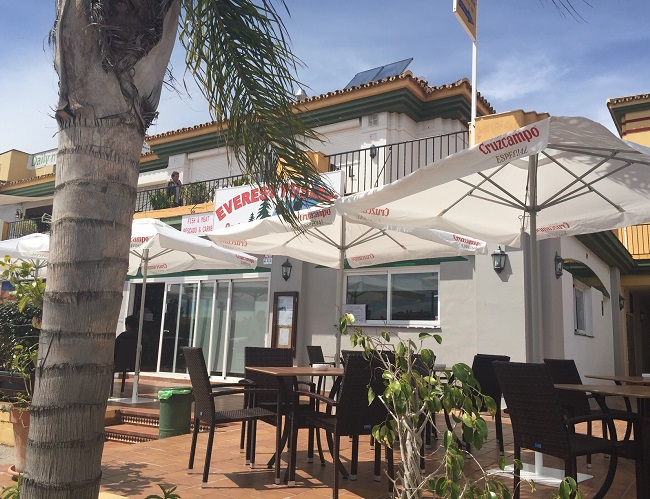 Open Hours:
Thursday - Tuesday
13:00 - 23:00
Wednesday 
Closed


Contact:
Call: +34 951 54 54 97
book@everestfusion.com